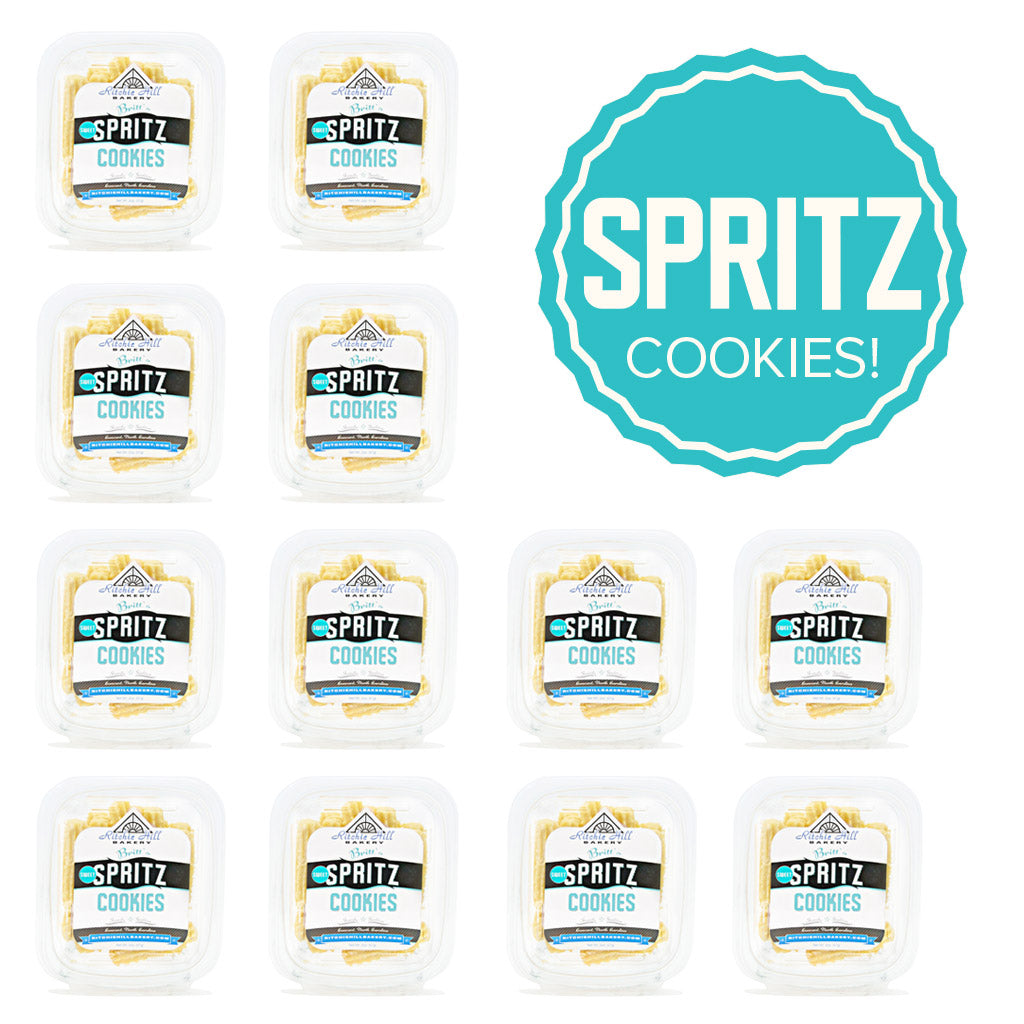 Britt's Spritz Cookies Snack Pack | 12 Snack Size (2 oz each)
Small-batch cookies in snack-sized packages

Britt's Spritz Cookies are a delightfully sweet treat and a tradition that originated from the Swedish side of our family. Our spritz cookies have the tender texture and crispness of a shortbread cookie infused with hints of almond, Nordic spice and a light, lingering sweetness that makes you want more.
All of our small-batch cookies are baked in our family-owned bakery in Concord, NC from time-honored family recipes.

A dozen individually-wrapped cookie snacks, ready for any occasion

This Snack Pack includes one dozen 2-oz snack-size Britt's Spritz Cookies. Each package contains approximately two dozen, 2" straw-shaped cookies. Spritz Cookie Snack Packs are perfect for school lunches, party gifts, wedding favors and gift bags.
Storage: Our 2-oz resealable package of cookies will stay crisp and fresh if unopened for three months without refrigeration. (Containers should be tightly closed after opening, but don't need refrigeration.)
Shipping: We ship Britt's Spritz Cookies UPS Ground (within the Continental U.S.) for delivery in 5-7 business days.
Local pick up: If you happen to be in Concord, NC and would like to swing by and pick up your order, just give us a call at (704) 785-4443 and schedule a time to stop by. (Please note, because we do make our spritz cookies in small batches, we require a two-day lead time on local pickup orders.)