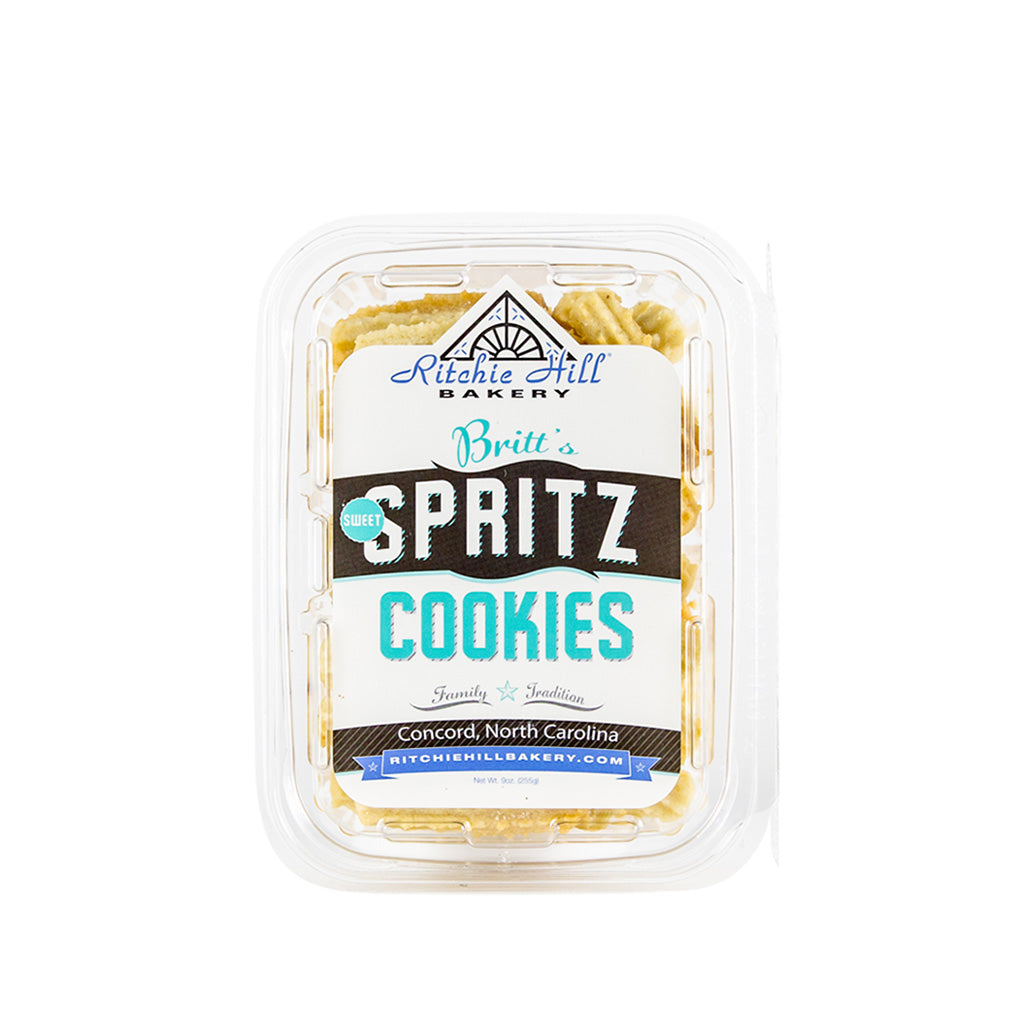 Britt's Spritz Cookies | Large (9 oz)
The best spritz cookies are made in small batches

Britt's Spritz Cookies are a delectable treat and family tradition that originated from the Swedish side of our family. Our spritz cookies are lovingly made in small batches and have the nostalgic taste and texture of a shortbread cookie − but with a touch of almond, a hint of Nordic spice and a lingering sweetness that makes you reach for more. This combination of delicately exotic and familiarly homey makes them irresistible − and simply the best spritz cookies around.

Our family tradition can now be yours

Our large size package of spritz cookies is the perfect size for a family treat, tucked into a picnic basket for a day at the beach, or as snack for movie night together. It contains approximately seven and a half dozen, two-inch pressed straw-shaped spritz cookies.

Storage: Our Britt's Spritz Cookies stay crisp and fresh in the unopened container for three months without refrigeration. (Containers should be tightly closed after opening, but do not need refrigeration.)
Shipping: We ship Britt's Spritz Cookies directly from our family's bakery via UPS Ground (within the Continental U.S.) for delivery in 5-7 business days.
Local pick up: Local to Concord, NC and would rather pick up your order? Just give us a call at (704) 785-4443 and schedule a time to stop by. (Please note, we require a two-day lead time on local pick up orders.)