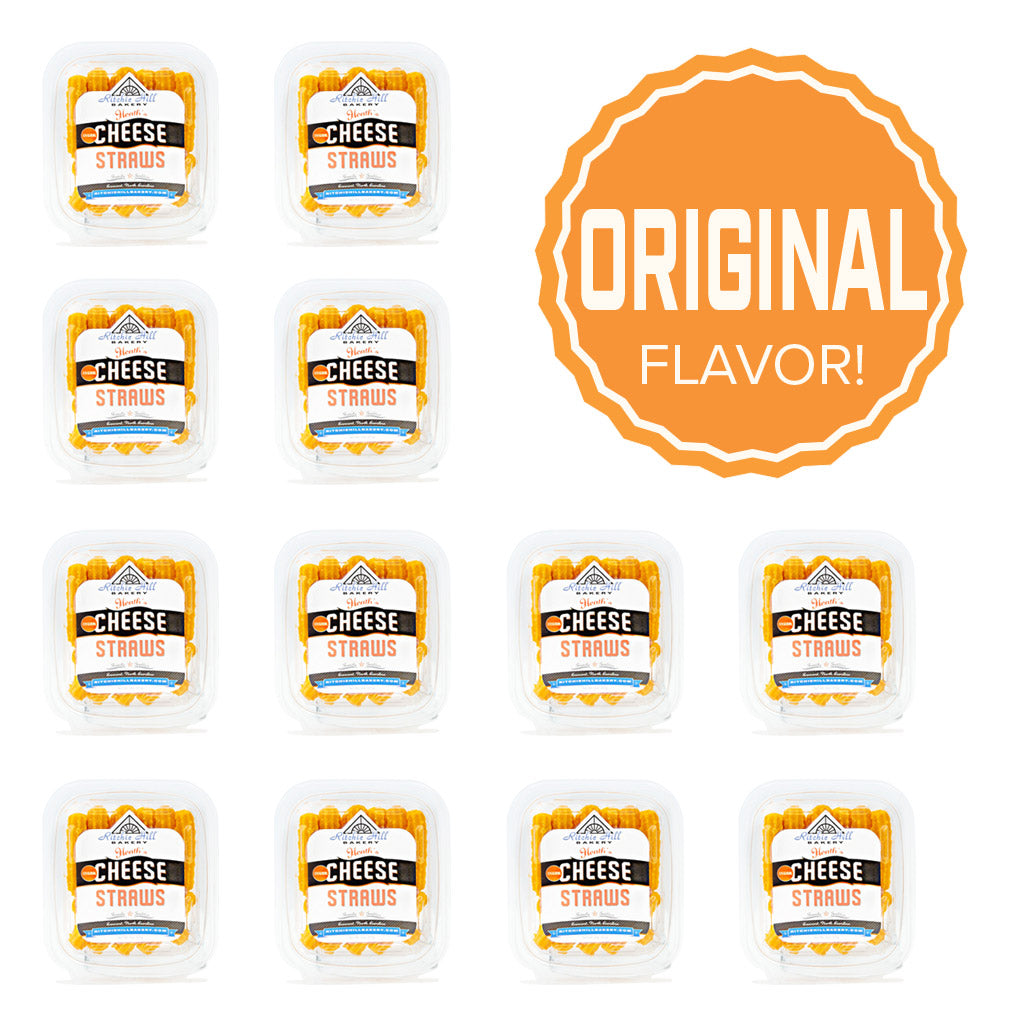 Heath's Cheese Straws Snack Pack | Original | 12 Snack Size (2 oz each)
Authentic North Carolina cheese straws in a snack pack
Our Heath's Cheese Straw Snack Pack includes one dozen 2-oz snack-size cheese straw packages. These authentic North Carolina cheese straws are made in small batches from the original recipe we Ritchie's have passed down for generations. Heath's Cheese Straws have a delightful soft and crisp texture, bold cheddar cheese flavor and spicy finish. They're a local family tradition made to share.

Each 2-oz package includes approximately two dozen, two-inch straws in resealable packages. They're the perfect size for party favors, lunchboxes and gift bags.

Storage: Our North Carolina cheese straws will stay crisp and fresh for three months without refrigeration. They freeze exceptionally well, thaw fast and are great for a quick snack.

Shipping: We ship Heath's Cheese Straws UPS Ground (within the Continental U.S.) for delivery in 5-7 business days.
Local pick up: Local to Concord, NC and would rather pick up your order? Just give us a call at (704) 785-4443 and schedule a time to stop by. (Please note, we require a two-day lead time on local pickup orders.)