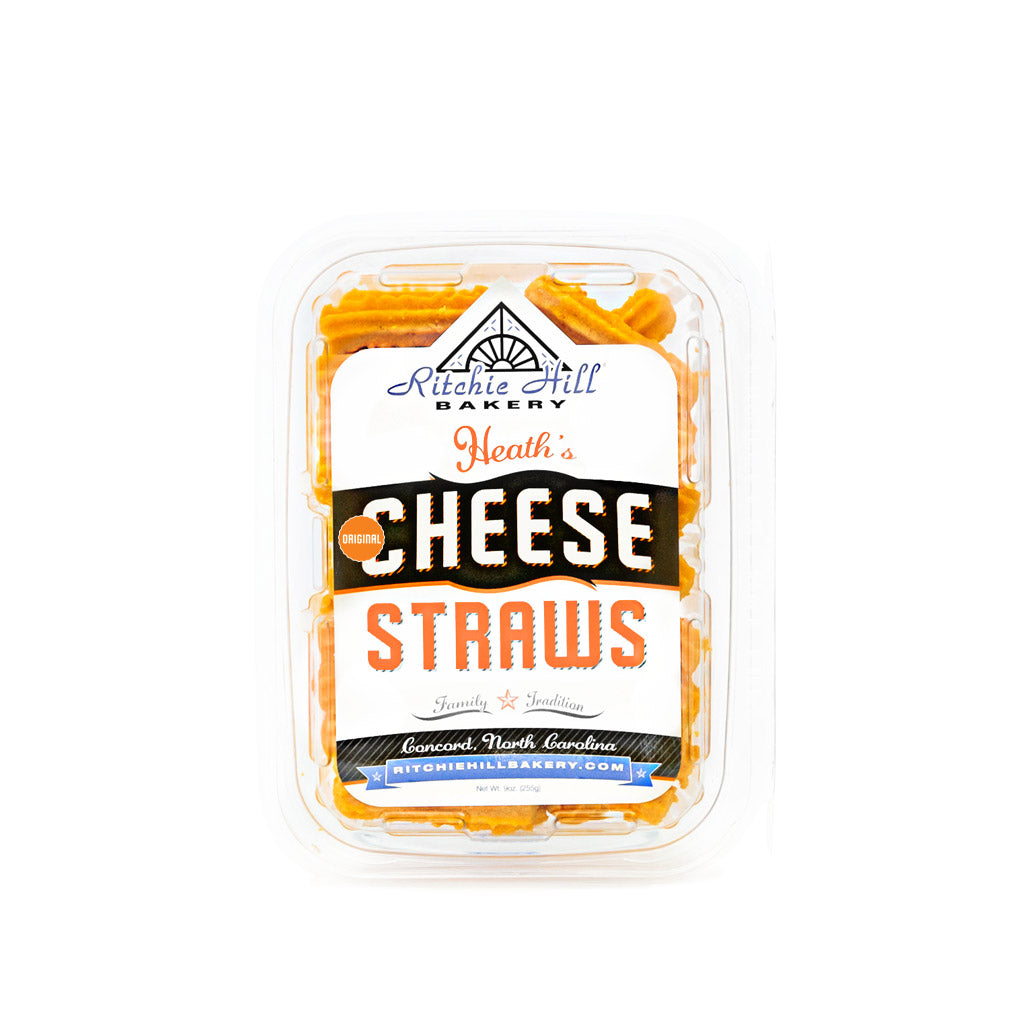 Heath's Cheese Straws | Original | Large (9 oz)
These are simply the best cheese straws around!
Heath's Cheese Straws are known for their wonderfully tender yet crisp texture, bold cheese punch and slow, spicy finish.
Our cheese straws are a local family tradition.

Our little Southern cheese straws have been a local tradition for generations. Today, we bake them from scratch in small batches at our family-owned bakery in downtown Concord, North Carolina. They're made the same way Grandma did, from her time-honored family recipe, to keep that full cheese flavor and savory kick that locals say makes them the best cheese straws you can find.

Our large-size Heath's Cheese Straws contains approximately seven and a half dozen, two-inch straws made from our original family recipe.
Storage: Our cheese straws will stay crisp and fresh for three months without refrigeration. They freeze beautifully and thaw fast to make a quick appetizer or snack.

Shipping: We ship Heath's Cheese Straws directly from our Concord, North Carolina family bakery via UPS Ground (within the Continental U.S.). Expect delivery in 5-7 business days.
Local pick up: Local to Concord, NC? Would rather pick up your order? Just give us a call at (704) 785-4443 and schedule a time to stop by Ritchie Hill Bakery in the historic Old Creamery building. (Please note, we require a two-day lead time on local pickup orders.)