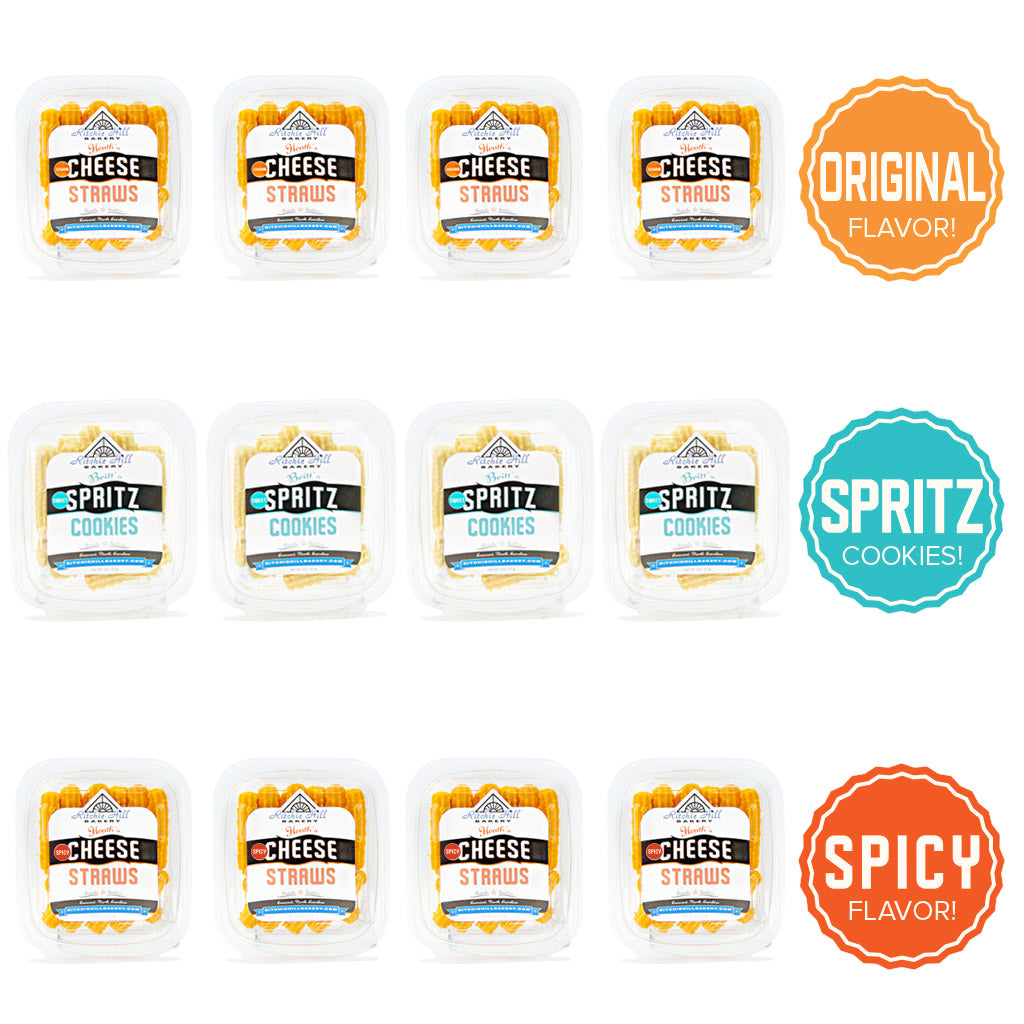 NEW! Variety Snack Pack | 12 Snack Size (2 oz each)
The perfect Southern snack assortment

Our Ritchie Hill Bakery Variety Snack Pack includes one dozen snack-size packages of our family's favorite Southern snacks, including:

4 Heath's Original Cheese Straws
4 Heath's Spicy Cheese Straws
4 Britt's Spritz Cookies
Each 2-oz resealable package includes approximately two dozen, two-inch straws. They're the ideal size for party favors, lunchboxes and gift bags.
All of our snacks are made in small batches and packaged by hand at our family owned and operated bakery in downtown Concord, North Carolina.
Storage: Our cheddar cheese straws and spritz cookies will stay crisp and fresh for three months in their unopened packaging without refrigeration. They freeze exceptionally well, thaw fast and are great for a quick snack.

Shipping: We ship UPS Ground (within the Continental U.S.) for delivery in 5-7 business days.
Local pick up: Local to Concord, NC and would rather pick up your order? Just give us a call at (704) 785-4443 and schedule a time to stop by. (Please note, we require a two-day lead time on local pickup orders.)
Cheese Straw Allergy and Nutrition Information